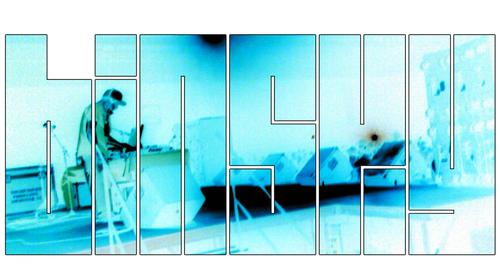 Artist, producer and dj, Binsky is one of the most recently added members of the Dubsapiens. Binsky aka Drew Jubinsky got his start on his musical journey by being musically influenced by his dad. His dad played drums on a few of the tracks from The Allman Brothers. His dad had been a drummer since he was nine years old. His dad played drums for a band who played covers from Jethro Tull, Jefferson Starship, Stevie Nicks and Fleetwood Mac. His father's band played in one of the original Hooters bars on a regular basis. Binsky remembers as a kid hiding behind the drum kit while his dad played.
As he grew up he began learning music by being trained in a few different instruments. He played classical guitar for three years and piano for two years. He also played drums while in middle school.
While in high school, he was part of the audio/visual group, and this was introduction into dj'ng. He would play music for the pep rallys using 2 five disc cd changers. He had asked to be provided with a mixer in order to mix the tracks. This is where his dj career would begin.
At the age of 18, he would leave home and with his first paycheck bought his first decks. His dad, who collected over 1000 records provided him with his first collection. He began to build his first sets by trading some of those pieces of vinyl at Divas and Devils for the latest unreleased white label tracks. The owner would then provide tracks for him to mix at his first gig at a local night club, Late Night Library. He would mix house in the beginning. He was into Drum and Bass, 2-Step and Garage, yet wasn't mixing it yet. That was until he walked into a club where DJ Dara was playing. He knew instantly that he wanted to make the switch from House to Drum and Bass. He would go check out more Drum and Bass djs and would try on his own, which didn't work as well for him. In a chance meeting while walking the dog one day, he ran into someone who lived in his neighborhood. The guy asked him if he was the one that was mixing straight beat. The guy ended up being DJ Fizkal. Fizkal would reteach him the techniques of mixing, phrasing and mathematics. Because of the instruction of Fizkal, he would be given real gigs.
The next summer he ended up doing 70 shows. His first major out of town gig came at a venue called Olivius in Ft. Meyers. He was brought in as a special guest dj by Mad Rhythm. This is where he would meet up with Mad Rhythm owners PJ and Jodi Joy. On this night as well he would be introduced to eventual Dubsapien brother, Solfunkshun.
From there he would join up with 181 Kru and become the youngest member. He would be given the opportunity to open for Ed Rush and Optical and AK1200.
One of DJ Dara's MC's Source 1 would talk with him about touring. They would sell t-shirts to pay the way. He would return and began producing with 181Kru where their motto was "Harder Darker Faster Funkier" and at least at 181 BPM. In 2005, he would begin working with dubstep and garage. His venture into dubstep and garage would lead him to seek the advice of Alex M who retaught him on the fundamentals of mixing dubstep and garage. His ability to play different genres of EDM helped to boost his career and led to many residencies in Tallahassee. He would mix with or open for Wiz Khalifa, Charlie Tuna, Eoto, Terra Vida and Glitch Mob. During his time in Tallahassee he started playing in a band called PSG. PSG's style was referred to as 311 and Pantera having a one night stand and they were the lovechild that was the outcome.
He held down a residency in Tallahassee for almost 10 years before deciding he needed a change of pace. He decided to move down to Orlando. Here he would meet up with former Mad Rhythm promoter and manager, Solfunkshun. He would be brought into the new electronic music production and djing team, The Dubsapiens as an artist, musician and dj and website moderator. He would be credited with the construction of the new Dubsapiens website. He now mixes with the Dubsapien family at various venues around Orlando and has worked on a few tracks with The Dubsapiens that will soon be released.
His artwork is displayed on the Dubsapiens website as well as his tshirt designs and clothing line.